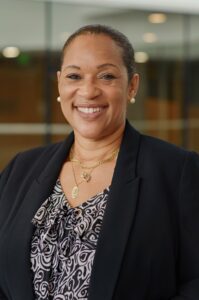 Tanya Perott-Loder
Executive Assistant
Bermudian-born Tanya Perott-Loder brings with her 20 years of professional experience within the public legal service sector including the Attorney General's Chambers, Office of the Director of Public Prosecutions and the Supreme Court  in the Litigation and Probate Division.  She has now extended her professional portfolio in the private sector in an executive capacity providing support at Canterbury Law Limited as the Executive Assistant to Director Paul Harshaw.  Tanya graduated from the senior year program at Bermuda High School for Girls and continued her education at the American College of London in the UK. She obtained certificates in Business Administration and successfully completed Level II of the Institute of Legal Executives qualification with Distinction. Tanya is currently enrolled in the Corporate Procedures I and II, Corporate Administration Program with the Bermuda Branch of ICSA (Canada).
Tanya is committed to community service, in her early years she served as a reserve police constable and is now an active volunteer with the Hospitals Auxiliary of Bermuda.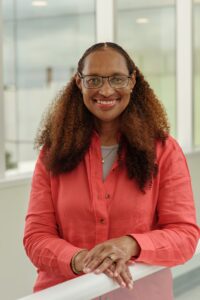 Kim Washington
Administrative Assistant
Bermudian-born Kim Washington has worked with Canterbury Law Limited as an Administrative Assistant since the firm was founded in 2012. She brings with her 35 years of professional experience in an administrative capacity providing support and assistance to managerial staff.
Kim graduated from Stratford High School in Connecticut and lived and worked in the U.S. in her early years.  She has obtained certificates in Business Administration. She has gained in-depth experience in data management, event management, customer service and scheduling meetings, and has a comprehensive working knowledge of MS Word and Excel.
Kim has a bright and cheerful attitude towards her work and life in general. She is dedicated to her Ministry and enjoys assisting the staff on special projects. She has a high regard for family life. Kim is also very athletic and often relays remedies to having a happy and healthy life.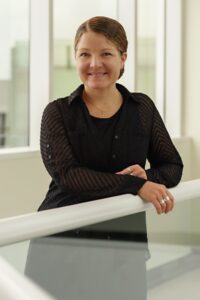 Rachel Little
Executive Assistant
Rachel joined the Canterbury Law team in March 2018, starting as an Administrative Assistant, and is now an Executive Assistant. Bermudian-born and raised, after attending Bermuda High School for Girls, she obtained her Bachelor of Design (BDes.) with Honours from the York/Sheridan Bachelor of Design program in Canada. She brings 5 years of office administration skills and experience to the job. In addition to her legal-related duties at Canterbury Law Limited, Rachel is a hard-working team member of the community action initiative SPS.bm (Support Public Schools Bermuda), helping public school students get the instructional resources that they need for a better-quality education. Outside of the office, Rachel's artwork was selected by the Department of Community and Cultural Affairs Phase II of the Art in Public Buildings, as a part of the 2018 Throne Speech initiative, which was created to give local artists an opportunity and platform to display their artwork, and have it recognized in a public space. Since a new installment of artwork in July 2022, Rachel's artwork was relocated and is now displayed in a local public primary school. Her hobbies include reading and attending gospel choir concerts.