Welcome to Canterbury Law




The name Canterbury Law is inspired by the exquisite beauty and grace of one of Oxford University's most famous and historic buildings – the Canterbury Quadrangle at St. John's College designed by William Laud, Archbishop of Canterbury. Director Juliana Snelling obtained her BA Degree in Jurisprudence there as a Rhodes Scholar (1991-1993).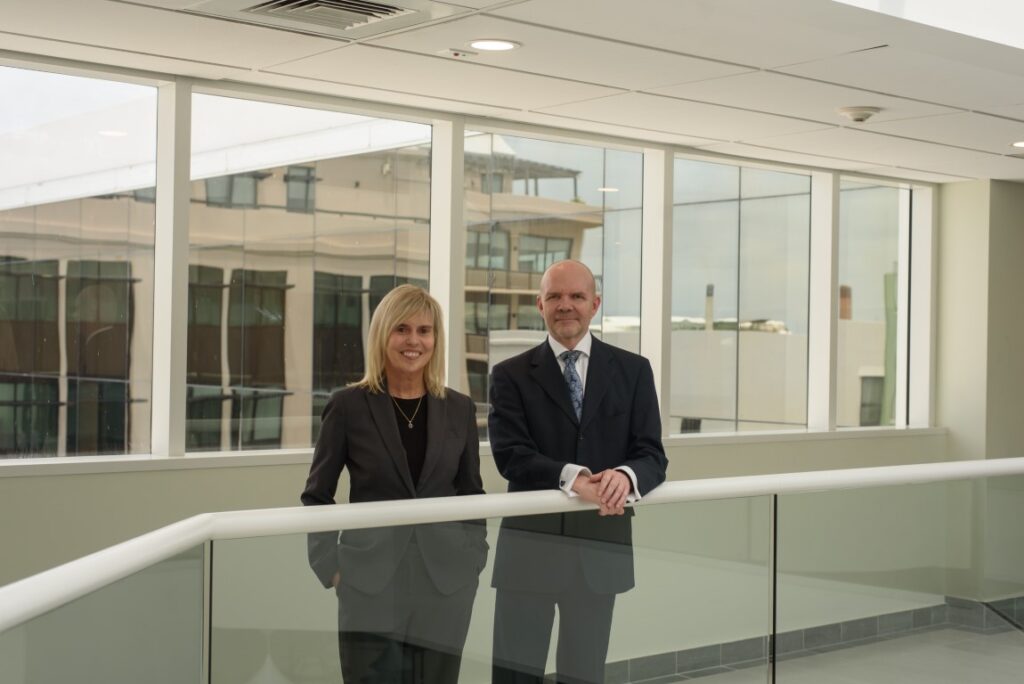 About Canterbury Law
Canterbury Law Ltd was established over a decade ago in 2012 as a premier boutique civil litigation and employment/labour professional law firm.  The Firm brings together two director attorneys with over 50 years of combined experience at the Bermuda Bar, Ms. Juliana Snelling and Mr. Paul Harshaw.  
Ms. Snelling has 27 years of experience in advising local and multi-national companies, public authorities and high-level business executives on Bermuda employment, labour, immigration and human rights laws.  She also advises in civil matters generally, including contract and tort matters, landlord tenant, defamation and personal injury matters.
The 2021 edition of Who's Who Legal: Labour, Employment & Benefits writes:
"Juliana Snelling is lauded as a very professional, dependable and efficient lawyer who always exceeds requirements and expectations." 
Mr. Harshaw has 25 years of experience at the Bar and was the founder of his former law firm, Harshaw & Co.  He practises in international and commercial matters, including letters of request for judicial assistance from foreign courts, enforcing foreign judgments in Bermuda, advising and representing parties (including liquidators and trustees) in bankruptcy and in cross-border insolvency proceedings, bringing and defending domestic actions involving Bermuda residents, partnerships, companies, trusts and trustees and providing advice and representation in employment matters, company, trust, personal insolvency, professional negligence and personal injury actions.
In addition to advocacy, Mr. Harshaw has chaired Boards of Inquiry under Bermuda's Human Rights Act and has lectured on Bermuda's Proceeds of Crime and Anti-Money Laundering legislation and the tension between that legislation and the law relating to confidentiality and the constitutionally protected right of legal professional privilege in Bermuda.
Together the Directors have mentored many young Bermudians in the field of law and have called 4 women to the Bermuda Bar.
The Firm provides knowledgeable, personal and practical legal advice and representation in a range of matters pertaining to Employment and Labour, Civil and Commercial Litigation and Arbitration disputes, Human Rights, Public Law/Judicial Review, Insolvency/Bankruptcy, Defamation, Contract Law, Property & Estate Disputes, Personal Injury, Negligence and more.
Canterbury Law is Bermuda's exclusive Employment Law Alliance (ela.law) partner, giving the firm access to the world's largest network of labour and employment law experts. Multinational companies choose ELA lawyers such as Canterbury Law's attorneys to champion their employment law challenges with fast, efficient and responsive service tailored to meet the unique needs of their global workforce. With more than 3000 lawyers in 100-plus countries, including every state in the United States, the ELA's employment attorneys represent the best legal minds in the world who not only meet the alliance's stringent eligibility criteria but who have succeeded in making it through our rigorous vetting process. The ELA is a top-ranked Chambers and Partners Elite Global Network.