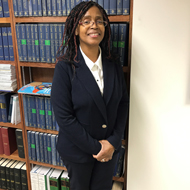 Arisha Flood
Consultant Attorney
Arisha is Bermudian and was educated at Warwick Academy and The Saltus Grammar Senior Year Programme. Upon her graduation from Saltus , she obtained her BA with a double major in Music and Education from George Washington University. She worked for the Bermuda Department of Education for a number of years, teaching English and Instrumental Music. She was the Head of Instrumental Music at Northlands Secondary and at Cedar Bridge Academy. During her tenure as a teacher, she also earned an M.A. degree in Educational Leadership from Miami University. She then studied law at the University of Buckingham and was called to the Bar of England & Wales in 2006 and to the Bermuda Bar in 2007. Ms. Flood is a member of Gray's Inn.
Ms. Flood has been a sole practitioner for a number of years and has practiced in the areas of civil litigation, family and divorce law, personal injury, judicial review, contract and criminal law before being afforded the opportunity in 2016 to complement the Canterbury team as a part-time Consultant Attorney.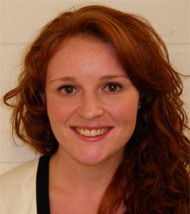 Sophie Lee
Paralegal
Sophie was born and educated in the UK and moved to Bermuda in 2016 with her husband.  Sophie obtained an Upper Second Class Law Degree from Cardiff University in 2010 and then completed her Legal Practice Course at the College of Law in Bristol in 2011.  Sophie then returned to London where she began work at an international commercial law firm in the City.  Sophie has spent the past 5 years working in civil litigation, in particular insurance litigation, commercial litigation, international trade and professional negligence.  She is very excited to join the Canterbury Law team as a Paralegal, assisting the Firm's Directors in the field of civil litigation.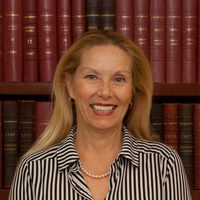 Kerstin E Cann
Executive Assistant
Swedish born Bermudian Ms. Kerstin Cann was educated at Grantorps High School and then Grantorps Medical University, finishing her studies in 1989 before moving to Bermuda in 1990. She works at Canterbury Law as Executive Assistant to Director Mr. Paul Harshaw. Kerstin worked for several years at the King Edward VII Memorial Hospital as a nurse's aide before working as a Personal Assistant in two private dental practices. She joined Canterbury Law in 2013 and is excited with her new career in the field of law and is a dedicated staff member, always willing to go the extra mile. She loves to go for walks with her Doberman, Louis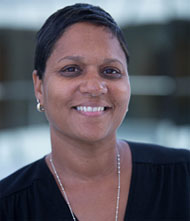 Diane Steede
Executive Assistant
Diane Steede, an American-born Bermudian, was educated at Warwick Secondary School, Bermuda and then Berkeley College in Little Falls, New Jersey.  She graduated with honours from Berkeley College in 1987 with an Associates Degree in Applied Science Professional Secretarial Program, Legal Specialization.  She is currently working at Canterbury Law Limited as an Executive Assistant to Director Ms. Juliana Snelling.
Diane has over 20 years of experience working in both the local and international sectors.  She brings a variety of skills and experience in administration, accounts and international fund management.
Diane is a mother of two and has been married for 21 years.  She enjoys spending time with her family, fishing and weekly games of tennis.  She has a very positive attitude and is always dedicated and willing to assist others.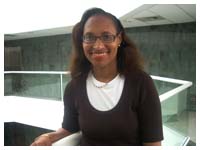 Kim Washington
Administrative Assistant
Kim Washington Bermudian born has worked in Bermuda and in the United States and works at Canterbury Law Limited as an Administrative Assistant. She brings with her over 32 years of professional experience in an administrative capacity providing support and assistance to managerial staff.
Kim graduated from Stratford High School in Connecticut, USA. She has obtained certificates in Business Administration. She has gained in-depth experience in data management, event management, customer service and scheduling meetings, and has a comprehensive working knowledge of MS Word and Excel.
Kim has a bright and cheerful attitude towards her work and life in general. She is dedicated to her Ministry and enjoys assisting the staff on special projects. She has a high regard for family life. Kim is also very athletic and often relays remedies to having a happy and healthy life.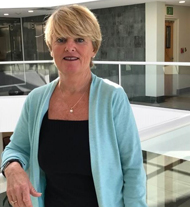 Suzi Outerbridge
Consultant, Executive Assistant
Suzi Outerbridge, a British born Bermudian with two children, was educated at The Royal Naval School, Haslemere then at Redhill Technical College in the UK. After working for 8 years at Bristow Helicopters as a Personal Assistant to the senior Director of the Flying School she then spent 3.5 years working in Turkey as a Tour Guide and spending her winters travelling and working in Australia and visiting Bali and Hong Kong. Suzi came to Bermuda in 1990 to work at a local law firm. She took time off to raise her two children and is now currently employed at Canterbury Law Limited as a Consultant Executive Assistant three days a week. Suzi enjoys walking her two large dogs, daily yoga and is currently enrolled in a programme to run a 5k.